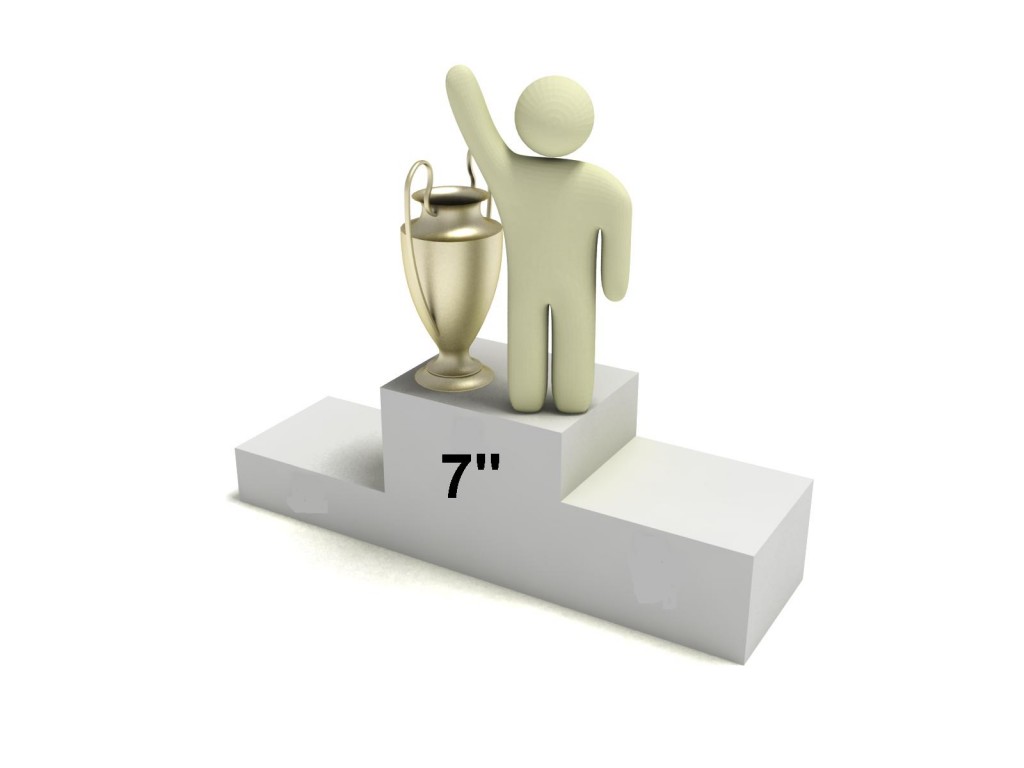 With Apple launching the new 7" version of the iPad – the iPad mini, the battle for establishing the de facto size for tablets has gone the way of the Google and the Amazon folks. Look at it this way – Till yesterday there were two sets of people – one who believed that a tablet should be at least a 10 incher (to which Steve Jobs himself belonged) and the other set who believed that 7 is just about enough.
I believe it a big mistake to concede the screen size war than let it rage on as an unanswerable puzzle. Just as 15 inch became the de facto size for laptops and 20 inch had been that for desktops and 21inch for CRT televisions a generation ago, the de facto size of tablets has been agreed to be 7 inch as of 23rd of October, 2012.
The Apple decision seems to run a chance of draining the bucket through two holes. Here's how. The new iPad buyer would think it better to buy the 7" version and the Apple loyalist might prefer to upgrade to a 7" tab than a 10" tab. It is also establishing in consumer's minds that for most entertainment purposes the 7" screen is good enough. And when you have made your mind with a 7" screen you really would question the need for paying a hundred and thirty odd dollars more for an iPad over a Nexus or a Kindle. The pattern likely to emerge is for an Apple loyalist to purchase a 7inch rather than a 10 inch iPad and the not so loyal customer purchasing a non apple device since the de facto size on tablets in customer psyche has been established as 7 inches and not 10 inches.
Consider a few scenario of a tab purchase decision.
Scenario 1- First time Tab customer. No particular Apple affection
Since it has been established in the consumer psyche that 7" is good enough now the apple mini pad is competing with a slew of other android based tablets.
Scenario 2- First time Tab customer. Apple aficionado
The tab customer who would otherwise have had gone for a 10" tab now is split between the two and has a good chance of choosing the 7" over the 10" as pretty much all applications would run on both and it's been established that 7" is good for entertainment purposes in his mind.
Result – Apple loses out one 10" customer to the 7" mini iPad.
Scenario 3 – Tab customer looking for an upgrade.
The existing Tab customer will remain a huge re-farming base for apple because he is already invested in to the apple ecosystem. With many apps paid for and downloaded, music in iTunes and even extra space on iCloud. A current iPad1 or iPad2 customer would want to opt for iPad4 with the retina display and advanced tech. It is but obvious that since he has been an early adopter of the iPad, he most likely would not have a cash crunch dishing out the extra moolah for the bigger iPad. This customer remains a loyal Apple follower (for the moment at least). The iPad-Third Generation customer, I doubt really would feel the need to change his tab, less than six months since his purchase. I would even believe that he is well within his rights to be peeved at Apple for having made his state of the art device a little less cutting edge so soon.
The ecosystem of the Android based tablets till now is perhaps not strong enough to retain customers faced with an upgrade decision. This customer is very much likely to try out the new apple mini iPad or even the 10" tab.
In the overall analysis while Apple wins one scenario hands down and somewhat concedes the two scenarios related to new tab customers. I feel the early tab adopters are not where the millions of new customers of the tablet market going to come from. With competition from its own 7" variant as well as new entrants like the Surface TAB and a slew of other windows based tablets the 10" variant of iPad will really feel the heat in the near future. It really remains to be seen if the astronomical sales numbers and market share seen by the iPad evolutions so far will be repeated ever again with the 10" variant of any future iPad.