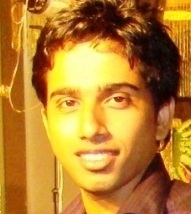 Vinu Mani Jose – A technophyle who likes tracking the moves in the telecom industry. A student of the technologies that change the way we communicate I have had the opportunity to work in the thick of things that were evolving in the industry throughout my career.
In 2004 I joined Infosys Technologies Ltd where I worked in a project for Nortel Networks where they were working on evolving technologies for carrier ethernet and metro ethernet switches.
In 2006 I quit Infosys to pursue my MBA from the Indian Institute of Foreign Trade in marketing and finance.
I joined Patni Computer Systems in 2008 as a Business Analyst in their Product Engineering Department which helped various technology firms in their product development. Among other technologies this stint gave me a vision into the evolution of access technologies such as LTE which was still taking shape then.
in 2010 I joined Reliance Communications in their Business Strategy and Service Innovation team where I was in charge of launching a SIP Trunking solution for our overseas customers. The product was launched in 2011. Working on the product I got introduced to IMS (IP Mutlimedia Subsystem), 3G, LTE and other new age technologies. I started working on carrier products such as IPX (IP Packet Exchange) during this period as well. Currently I work as a product manager for the mobility business in charge of acquisitions, retention and Usage and Revenue enhancements for the mobility business of Reliance Communications Ltd.
-Vinu Mani Jose