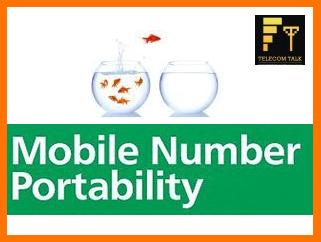 A year and a quarter down the MNP path the initial hype and hoopla has calmed down quite a bit. But researchers who try to find out the MNP cyclone has left at its wake would be surprised to find that nothing has really changed from before the predicted Armageddon.
The more things change the more it remain the same.
The leaders still remain the leaders and the laggards still remain so. Infact the entrance of new entrants to the telecom space and the price war and marketing blitz associated has probably created more action in the space than MNP as such. Studies on markets where MNP was introduced show that the market shows high fluctuations in the initial stages of MNP introduction and then plateaus down in a 6-8 month period.
An interesting study conducted in Nordic Europe where two incumbent service providers were dominant showed that in the first month of MNP introduction about 10% churn was recorded from the less aggressive service provider to the aggressive market player and 8% churn vice versa. This resulted in an effective 2% gain for the aggressive player who sought to compete on price. The churn figures came down in the subsequent months to more or less stabilize at less than 2% by the end of the year.
The scenario in India is much more complex with as many as 14 service providers competing for the mind and wallet of the consumer. There are a lot of variables involved. While the new entrants who are fighting for numbers would start a price war the incumbents would like to hold on to their existing base. What the initial numbers showed is that the big players did lose out in pure numbers they have also gained customers inspite of having not entered into the price game themselves.
The fact remains the the old war horses no longer have to pitch cost competitiveness as a core competency. The customer is willing to pay more for quality of service. This in fact was probably what emboldened some of them to infact go and hike their rack rates for calls made by as much as 20%, shortly after the MNP buzz having died down.
As the MNP wave dies down while telecom operators will move on to other battle fields to fight their battles, it would be premature to say that MNP was a total dud. This has given the power back to the individual consumer. There is a perceptible change in the responsiveness of service desks. If nothing else the consumer today can at least cross over to the other side and see if the grass is indeed greener over there.