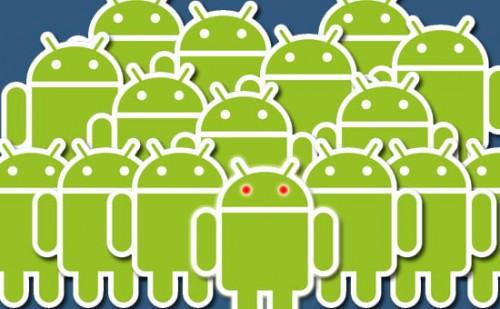 I've been a recent convert to android and to sum up my experience of the past four months I would have to say it's been disappointing. While the Android operating system has taken great leaps over the past couple of years to offer a compelling feature list, slick speeds and given phones with excellent form factor and design it still hasn't got over the niggling issues, which at times just annoys the life out of regular Joe users like me. Like a twitching of the eye or a rash which if you want, can just ignore; but then again you just know that it is there.
Android phones have taken several steps forward with excellent display screens and faster processers. But if all the processing power and high resolution display leads to users having to plug their phones into a power socket every few hours it is in all practicality reducing a wireless device into a wireline device, which in my view is like taking two steps forward and fifteen backwards. For me this was especially glaring compared to the battery performance that my earlier Apple iOS device gave.
The intuitiveness that I had taken for granted in Apple becomes annoying at stage in an android. Take the case of the predictive key board for example. Since for some inexplicable reason I seem to make a lot more typo errors using an android keyboard, disabling the predictive text is not an option for me. And the same panacea for typing errors becomes irritating when it comes to typing your non standard text messages and notes. (Just the other day when I tried to type Orkut on my android device it tried to replace it with Odour. It stinks!!). And for folks in India where we type our Hindi and a hundred other languages in the English script it's a living nightmare.
Leave aside the keyboard, I remember my earlier iOS device as being much smarter in recognizing what I was typing and would pop me custom keyboard as per need recognizing whenever I would need an '@' or a '.com' and so on.
The lack of native video calling (except on the galaxy s2 so far), unintended programs running in the background, excessive heating are some other issues that I've faced in my Android phone. Mind you it's a beauty to look at, takes great pictures and handles most of the apps wonderfully. But the niggles just keep increasing day by day. Without realizing my Smartphone has over time reduced to pretty much just a voice calling device which even my eight hundred rupee handset also used to do just fine.
The best way to evaluate a phone is not really by the spec sheets but using it for some time. In the past few months the frequency with which I reach out for my phone for other than making a telephone call has slowly decreased. The search for apps on the Android market (I should be saying the Google Play Store) has reduced, internet browsing on the phone has gone down and mobile gaming has totally been forgotten. Other behavioral changes induced by my Android have been that I almost inadvertently pack an additional mobile along with my tooth brush in my travel kit and have started keeping a spare charger in my office. The cure they say is the "Ice Cream Sandwich" which still seems a distant dream as far as my particular model is concerned.